How Technology is Impacting Financial Services
The financial industry has long been at the forefront of technological development. Centuries ago, it led to the discovery of logarithms and decimal numbers. More recently, it adopted computers and the internet decades before the general public.
Today, technology continues to drive finance. Some key areas of modern financial technology include:
Customer Relations Management

Robotic Process Automation

Blockchain

API Platforms
Customer Relations Management
Customer Relations Management, or CRM, is software that helps manage and analyze interactions with customers. Financial services use CRM to understand what their customers need and how they can help them better.
AI and Machine Learning power modern CRM platforms, both on the customer end and the analytics end.
On the customer end, AI chatbots deliver customer service experiences that were previously delivered by humans. Years of experimentation have produced strong AI models that really can handle customer service at least as well as real people.
On the analytics end, ML software helps managers in the company understand what is going on with their customers' experiences. ML helps find bottlenecks and identify common problems that customers face. This lets the company fix those problems faster. For questions that customers repeatedly have, they can write individual help pages for FAQs.
CRM is a field that is growing rapidly, not just in finance. About 65% of new businesses adopt some form of CRM within 5 years of launch, and the CRM industry is expected to be worth $128 billion by 2028.
LendingOne CRM
JetRockets developed a CRM platform for LendingOne, a financial services company. LendingOne had tried using generic, off-the-shelf CRM programs, but found that they didn't quite fit the needs of the company.
Our solution was a custom application processing platform that let customers fill out loan applications outlining their needs. Using the platform, LendingOne staff could quickly and efficiently address their customer's needs.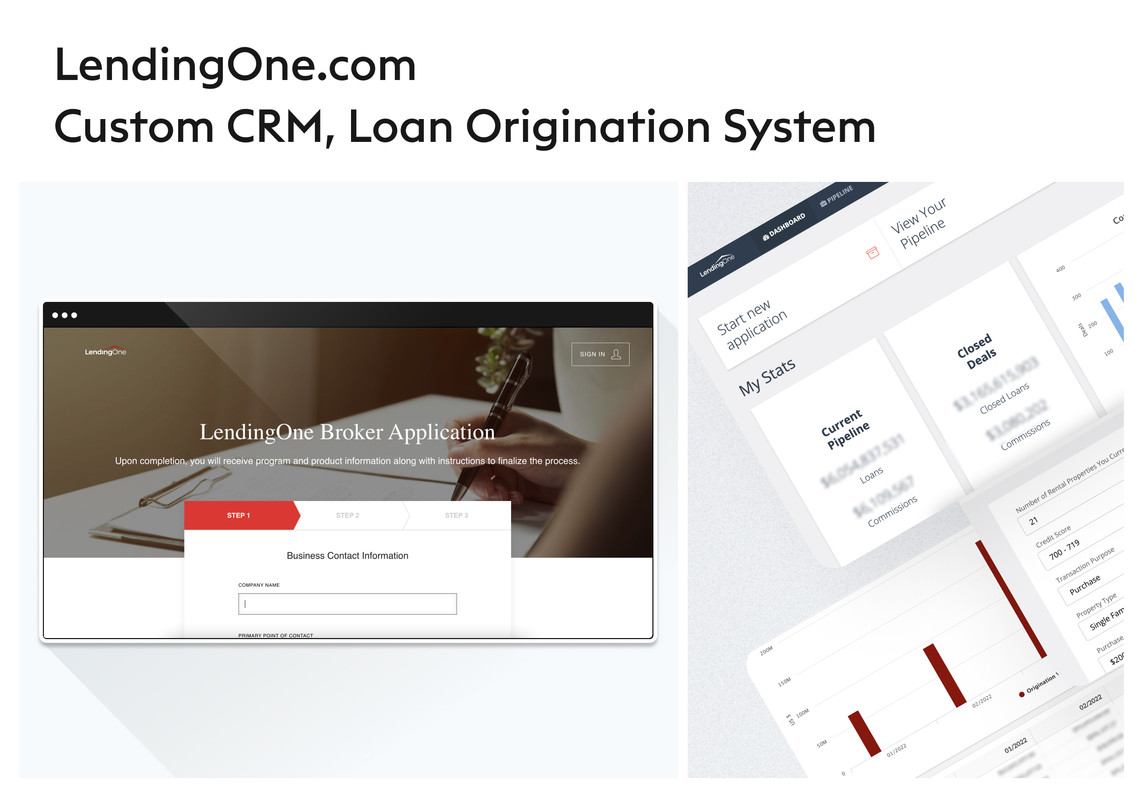 Robotic Process Automation
Robotic Process Automation, or RPA, is a tool for automating simple, repetitive tasks you do on a computer. Although no physical robots are involved, it effectively creates a "software robot" to do your digital work for you.
RPA is a perfect technology for financial services because much of finance boils down to simple, repeated actions on spreadsheets and databases. Tasks like manual data entry and account reporting can usually be automated
RPA for Bastion Solutions
JetRockets developed a comprehensive portfolio accounting platform for Bastion Solutions, a financial services company. This platform is a multi-currency back office solution that handles all investment types, including private equity deals.
One feature we built for Bastion Solutions was an automated reporting tool. This takes the menial work out of preparing reports for compliance, and lets the software handle the job instead.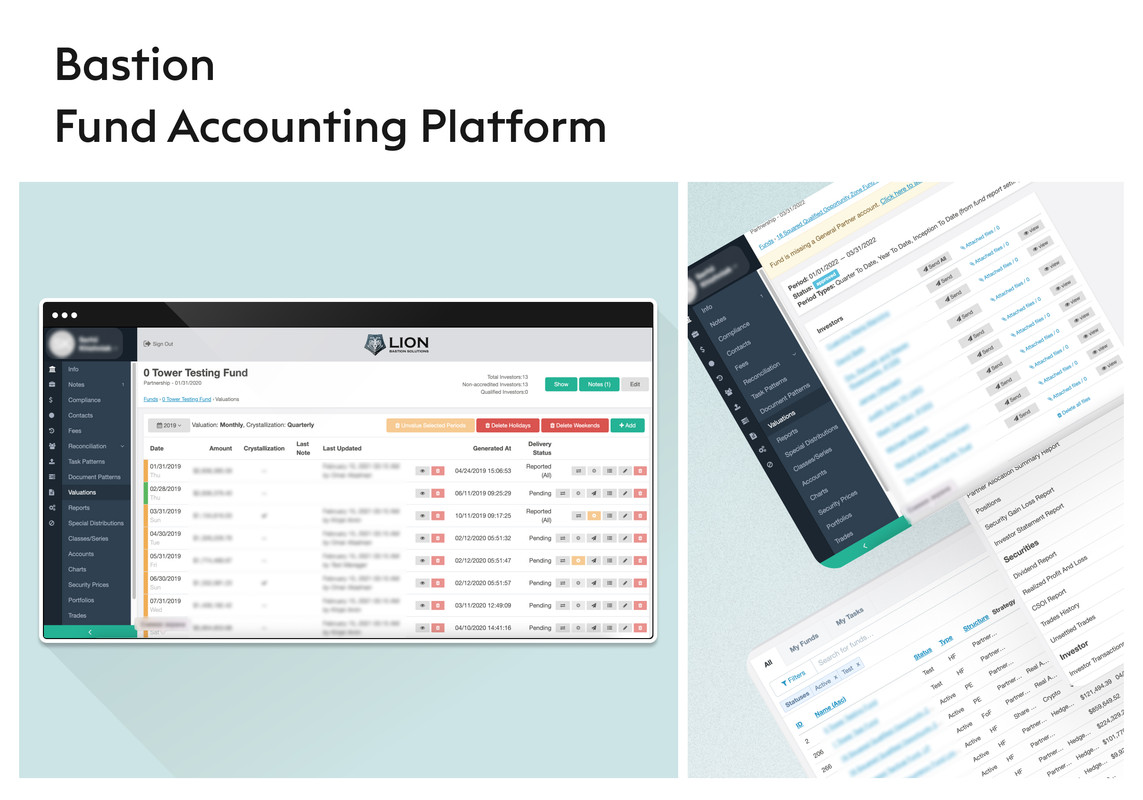 Blockchain
Blockchain powers more than just Bitcoin. Financial services companies can make use of the technology for a variety of applications, including clearing processes, trade finance, and money processing. Some major banks, like JP Morgan and Chase, have already adopted blockchain for certain applications.
And of course, the finance world is increasingly being shaken up by crypto. Crypto exchanges have become significant financial services companies in their own right. And traditional banks are looking at ways to support Bitcoin and other coins as a way of attracting the crypto crowd.
APIs
Multipurpose API platforms allow users to integrate their data into different 3rd-party apps. Banking institutions have historically fought against this technology to maintain control over data, but recent EU regulations are shifting the way that they do business. While the EU's Open Banking standards (PSD2) don't require a single, global API, it has incentivized FinTech firms to create middleware that enhances platform interoperability. Other countries are likely to follow suit.
Expanded API platforms help customers integrate their banking data with other apps, including budgeting and money management apps. This lets them customize their financial experiences in ways that were not possible when they were limited to their financial institutions' apps.

FinTech development with JetRockets
JetRockets works with clients in a number of industries, including finance, healthcare, hospitality, and travel. We use our expertise to build software across multiple different domains.
Much of the same technology that is powering transformation in finance is also powering transformation in other fields. CRM, AI, RPA, Blockchain, and APIs are all widely used throughout the tech industry.
Our experience has taught us how to adapt each technology to fit the needs of the client. We work by aligning our goals with yours, so we can apply modern technology to meet them.